How we are different
Ethiopiaid is an efficient and effective charity raising funds for trusted community partners in Ethiopia. We work with local people, valued for their expertise, honesty and ambition.
We are experienced
We have been working in Ethiopia for 28 years, supporting local organisations to use their initiative and skill to make a real difference in their country.
We are efficient
Our office space is kindly donated by Reed Recruitment, which helps keep our overheads to a minimum. In the UK, we have a small team (four people) that run the charity. We ensure that our admin costs are extremely low so that more of your money goes directly to our projects in Ethiopia.
We are focused
We know our strengths and our limitations. We do not promise to change the world, or even all of Ethiopia. What we do know – from firsthand experience – is that our partners make the biggest difference in their local communities.
Ethiopiaid aims to treat every donor fairly, respectfully and with dignity - in particular those donors whom we suspect might be vulnerable. Please read our vulnerable persons statement here.
"We are delighted to support this wonderful charity with such integrity at its heart; minimising expenditure on overheads with a small but active team and knowing that every possible penny goes towards the work in Ethiopia and is not wasted on pens, address stickers and other unwanted trivia!" Elizabeth and Robin Asbury, long term Ethiopiaid donors from Bath
How we work
Our promise to you:
Ethiopiaid is a member of the Fundraising Regulator and commits to its fundraising promise (read the full promise here):
We commit to high standards

We will be clear, honest and open

We will be fair and respectful

We will be reasonable

We will be accountable and responsible
In additional to our fundraising promise, please view our full privacy statement here.
Read more about who this money supports here, or make a difference with a donation today.
Our future aims and goals
Our vision is an Ethiopia free from poverty, in which every person has access to quality education, healthcare and a life of dignity.
Our mission is to break the cycle of poverty in Ethiopia by enabling local communities to realise their potential. We want to contribute to Ethiopia achieving its target of becoming a middle-income country no longer reliant on foreign aid.
We aim to:
​To read the Ethiopiaid Global Strategic Plan 2016-2020, click here.
Our history
In the autumn of 1987, Sir Alec Reed returned from his first visit to Ethiopia. He saw what many people might expect - widespread hardship, suffering and poverty – but he also saw passion, knowledge, and ambition.
Ethiopiaid came to life in 1989. He knew that it would take something simple to make a huge difference to the lives of many people. Starting with an investment of £1m, he created a platform for years of change. Ethiopiaid has grown without losing sight of its relatively humble beginnings. Using a small number of hardworking staff and a donated office space, this £1m has grown into more than £30m in partner donations over 28 successful years.
In 2011, Sir Alec received a knighthood for his services to charity, and Cheshire Children's Services sent him a special thank you...
You can support Sir Alec and his team by making a donation here.
Meet the Team
The Team
Our office
in Bath
is located in space kindly donated by Reed Recruitment, which
helps
us keep our overheads down. This is where all four Ethiopiaid staff members are based.
If you're ever visiting, do drop in and say hello!
L-R: Lisa Cousins, Executive Director, Anna Lord, Fundraising Manager, Christina Pierce-Winters, Fundraising Administrator, Francesca Rutherford, Fundraising Officer.
Ethiopiaid's Board of Trustees consists of experienced volunteers from a variety of professions. They possess a wealth of knowledge and skills, ranging from accountancy, marketing and law to international development and fundraising. This enables the Board to oversee the effective running of the organisation.

Through regular communication and quarterly meetings, the Board of Trustees works with the Director to ensure that the charity's core aims and objectives are achieved.
Read below to learn a little more about our Board Members:

Alexandra Chapman - Chair

​
Alexandra is Chair of Ethiopiaid UK and also sits on the boards of Ethiopiaid Canada, Australia and Ireland. She is a trustee of The Reed Foundation which has given over £20 million to charitable causes and supports theBigGive.org.uk - an innovative fundraising website that promotes intelligent philanthropy. She is also a trustee of The Holburne Museum and a member of their fundraising committee. Her other passion is documentary filmmaking. She has worked as a Director and Producer for the BBC and Century Films and as the Documentary Curator for the Bath Film Festival. She has an MA (Cantab) in Social Anthropology and a MA in Visual Anthropology with distinction from The Granada Centre, Manchester University.
Alex has 20 years of experience in senior marketing roles, including seven on the board of Reed Learning, the UK's leading learning and development organisation. During that time, she turned the product and marketing strategy around to transform the business into one of the UK's leading outsourced training companies. Alex has particular experience in departmental start-ups, having set up the marketing function from scratch three times in London, Jakarta and Chicago for global events and publishing organizations, hiring teams, developing capability and building marketing infrastructure.
She has a passion for learning and continuous improvement and holds a Post-Graduate Diploma in Human Resource Development specialising in Leadership and Management, Coaching, Employer Branding, Employee Engagement and Organisational Design and Development. She currently works as a marketing consultant and business coach helping businesses in the recruitment, technology and training sector maximise their value.
Edith Prak is Director of Development for The Elders, a group of independent global leaders working together for peace and human rights. Edith's twenty year career in development includes six years as the Director of Development at The Open University as well as being part of the team that transformed the Ashmolean Museum in Oxford during her time as Deputy Director (Development and Outreach). Edith has also worked with Oxfam, the Imperial Cancer Research Fund (now Cancer Research UK), and the Foundation for International Environmental Law and Development (FIELD).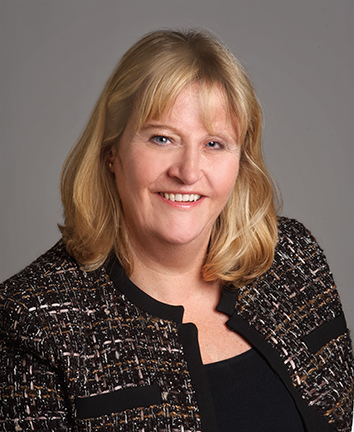 Helen has over thirty years international experience in government and the non-profit sector. As a career diplomat, she had various assignments across Africa, Europe, Asia and completed UN, humanitarian, development and human rights briefs. She also covered a number of emergencies. Following a 'belated gap year' working in the ministerial policy unit at the Queensland Department of Child Safety, she joined Christian Aid managing humanitarian programmes for Africa, before returning to Australia as Director of the Humanitarian Partnership Agreement (HPA), a strategic partnership between six international NGOs and government. Most recently, she was working with Womankind Worldwide. Helen is particularly interested in strategy and sustainability, and has a long-standing interest in equality and gender, education and the rights and welfare of children. She was delighted to work alongside UNICEF in Guinea to promote education and the rights of girls through sport as an agent for change.
​
Mike has been a Trustee at Ethiopiaid since 2011, having previously worked as the charity's manager back in the early 1990s. He is an experienced finance and HR professional with a continuing passion for the developing world.
His career has included spells in direct marketing, business development and senior management and he currently runs his own learning and development company. Having visited Addis Ababa on several occasions over the years, Mike has a good appreciation of conditions in the Ethiopian capital and recognises the importance of developing strong relationships with key development projects.
​
An active member of the arts community, Nicola studied her BA and MA at Central St Martin's and Chelsea. She went on to train at the Institute of Education. Nicola was Chair of the Tate Advisory Council for three years and has worked at the Hayward Gallery on various projects. Nicola has taught at schools and colleges in London and worked as a Creative at MTV, where she curated art shows for recent graduates. She is currently making a short film whilst teaching part time.
Sally has been Group Property Solicitor to the Reed Family of Companies for nearly 20 years. She deals with all the legal property work for the Reed branches in the UK and round the world. She has been a trustee of Ethiopiaid UK since 2010. She studied Spanish and French at St Catherine's College, Oxford before turning to law, and retains a strong interest in languages.